The checkout area is THE in-shop impulse buy zone, where shoppers love to add a little extra to their main purchases.
With an average 1% of the total area, it generates up to 7% of the shop's entire turnover. In addition to its high profitability, the checkout is the last impression a shop makes, thus influencing the overall impression to a huge extent. Consequently, retailers benefit enormously from a well-designed checkout area.
CFP provides consulting services for a holistic checkout concept based on comprehensive shopper studies and 10 years of experience in checkout optimisation.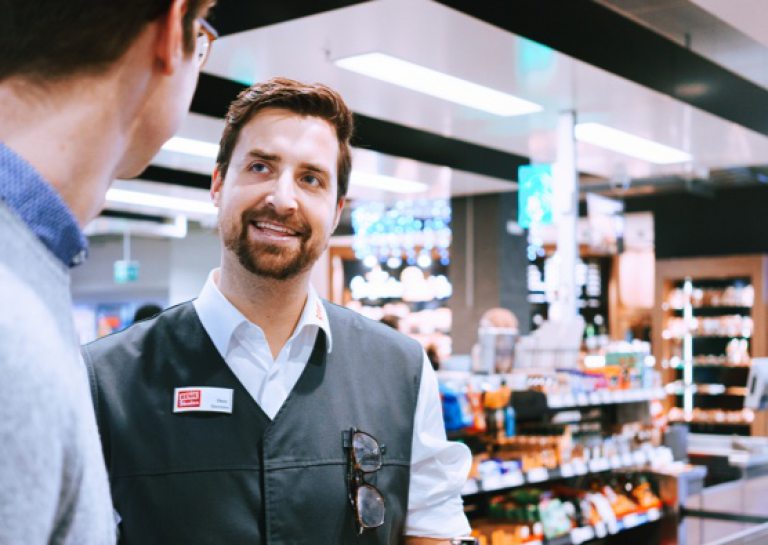 OUR PLACEMENT TIPS
Don't tie yourself down
No industrial fittings in the checkout area.
Stock by segments
Place all sweets in one block above the conveyor belt.
Place Tic Tacs with the Fisherman's, Mentos and Ricola.
All chewing gum together in one block.
Stock by packaging format.
Stock the lanes the same way
Concentrate on top checkout items at each checkout.
Alternate chocolate and chewing gum in the checkout lane
This is where customers can reach both shelves at the same time.
Place confectionery in a prominent place and non-food in the 1b position
Only high-impulse goods in the good checkout positions.